Rugby Road Special!
SIGHTS
Sight List
Kagami glass works
Glass workshop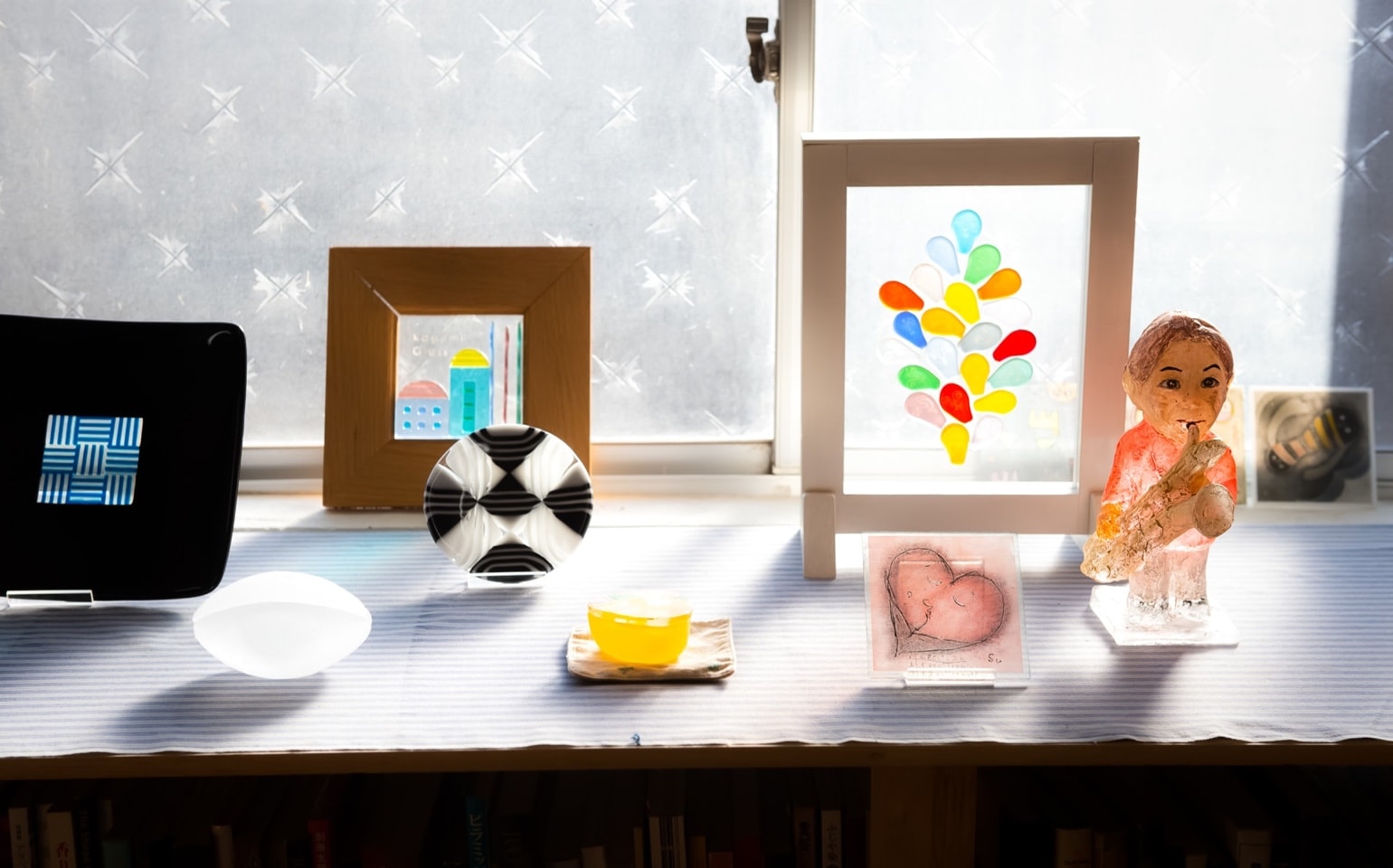 各務ガラス工房
Kagami glass works
Make fond memories of Kumagaya and enjoy the wonderful handmade glass experience!
Kagami glass works welcomes visitors with the sight of beautiful panels of glass. It offers a variety of experiences that even beginners can enjoy, so how about trying your hand at making your own memorable glass piece?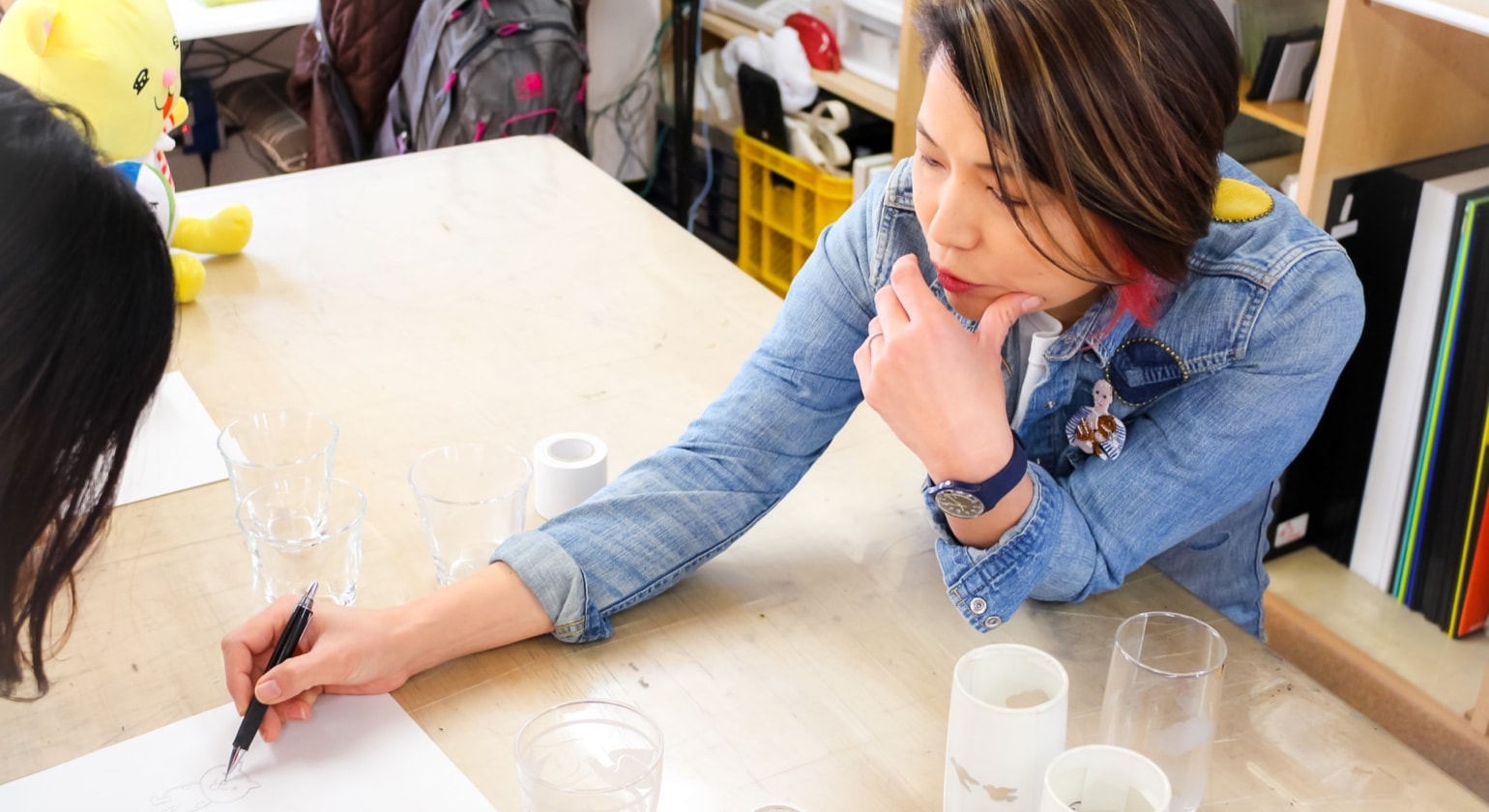 The workshop opened in 2009. Hitomi Kagami, glass-maker and owner of Kagami glass works, was deeply impressed by European glass art she encountered in a museum as a student, and she has been creating glass items ever since. In addition to creating order-made wall-inlay interior panels, glass nameplates, cups and other objects, she also runs sessions and classes to help others learn of the beauty of glasswork.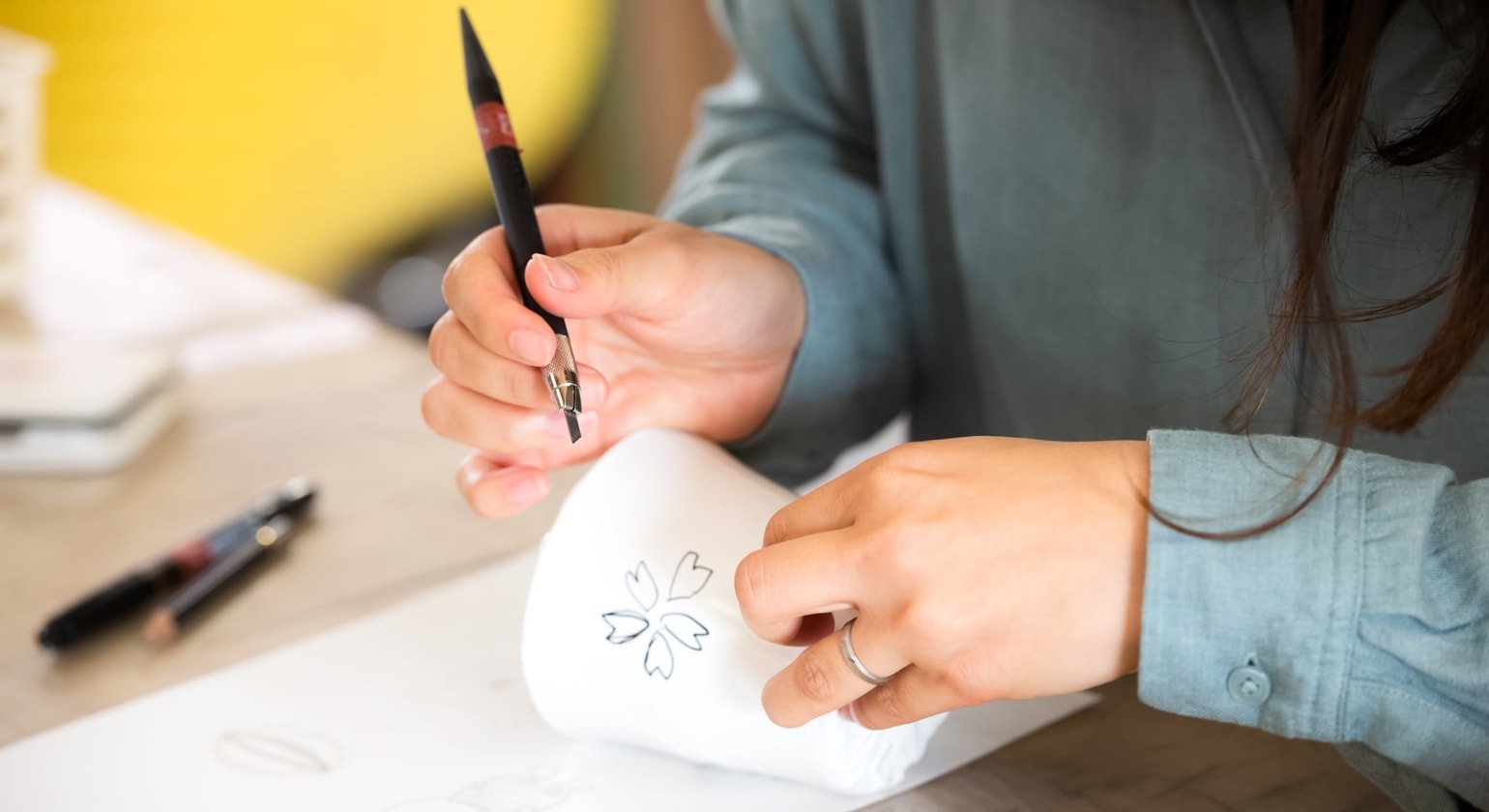 Ruggernyan went and experienced sandblasting, something that even elementary age children can enjoy! The entire piece of glass is covered in white tape, and the desired picture is drawn on top of the tape. The cutter is used to cut along the lines, and a special machine is used to blow sand into the glass. The result is… amazing! The parts cut out by the cutter become cloudy. Just like that, an adorable Ruggernyan picture is complete! It takes about one hour to finish the piece and you can take the piece home with you right afterwards!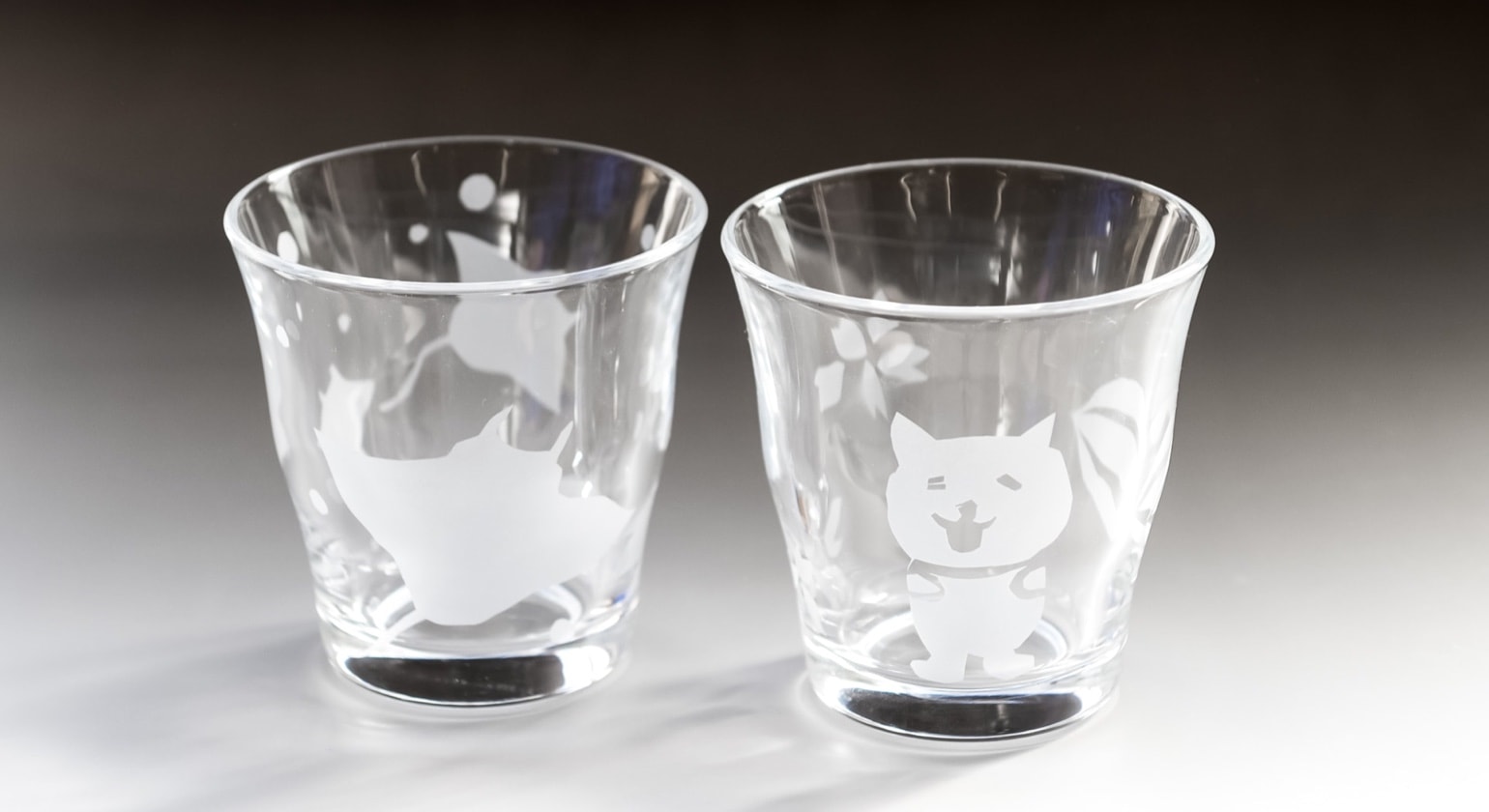 The workshop also offers the option to experience creating all kinds of other things such as chopstick rests, accessories and plates. Glass beads take about an hour to complete, so they'll be finished while you take a walk around the city. They can also provide shipping on other items, so anyone who wants to make a glasswork piece of their own should give it a try!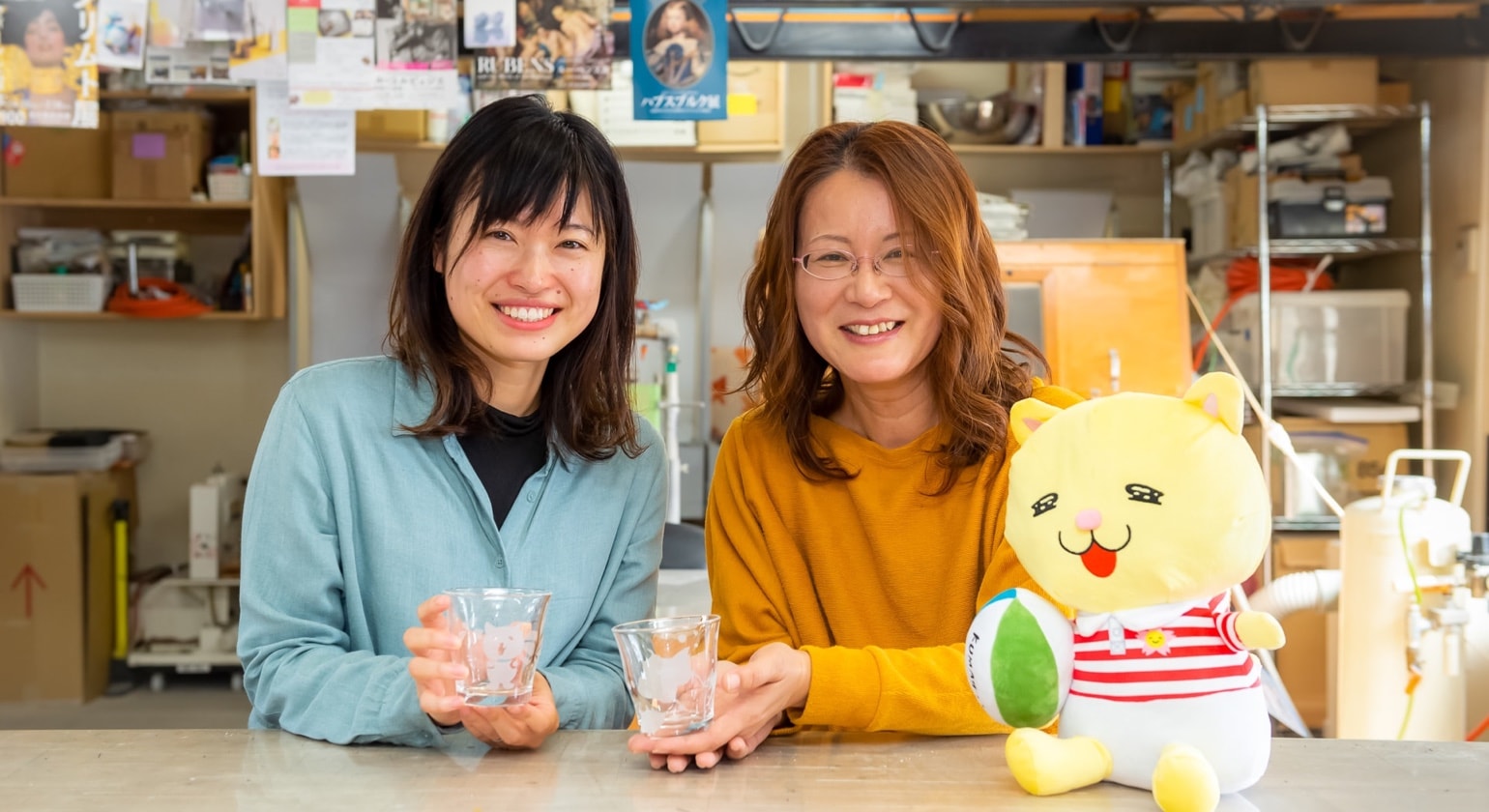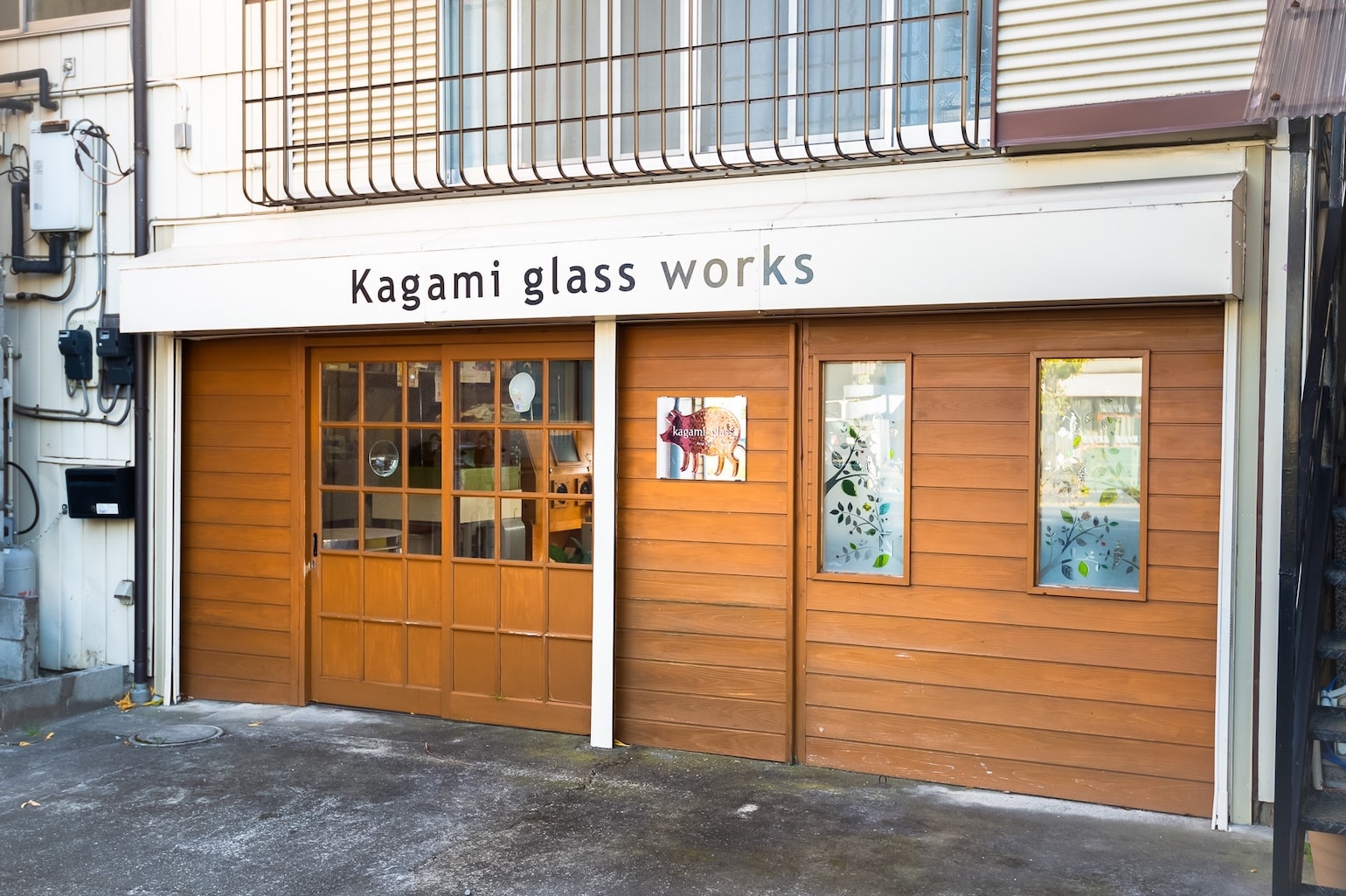 Kagami glass works
Address:

2-7 Suehiro, Kumagaya City

TEL:

048-522-6192

Closed:

Tuesdays, Saturdays

Opening hours:

10:00am to 6:00pm
12 minutes' walk from JR Kumagaya Station north entrance.
Mandaishoten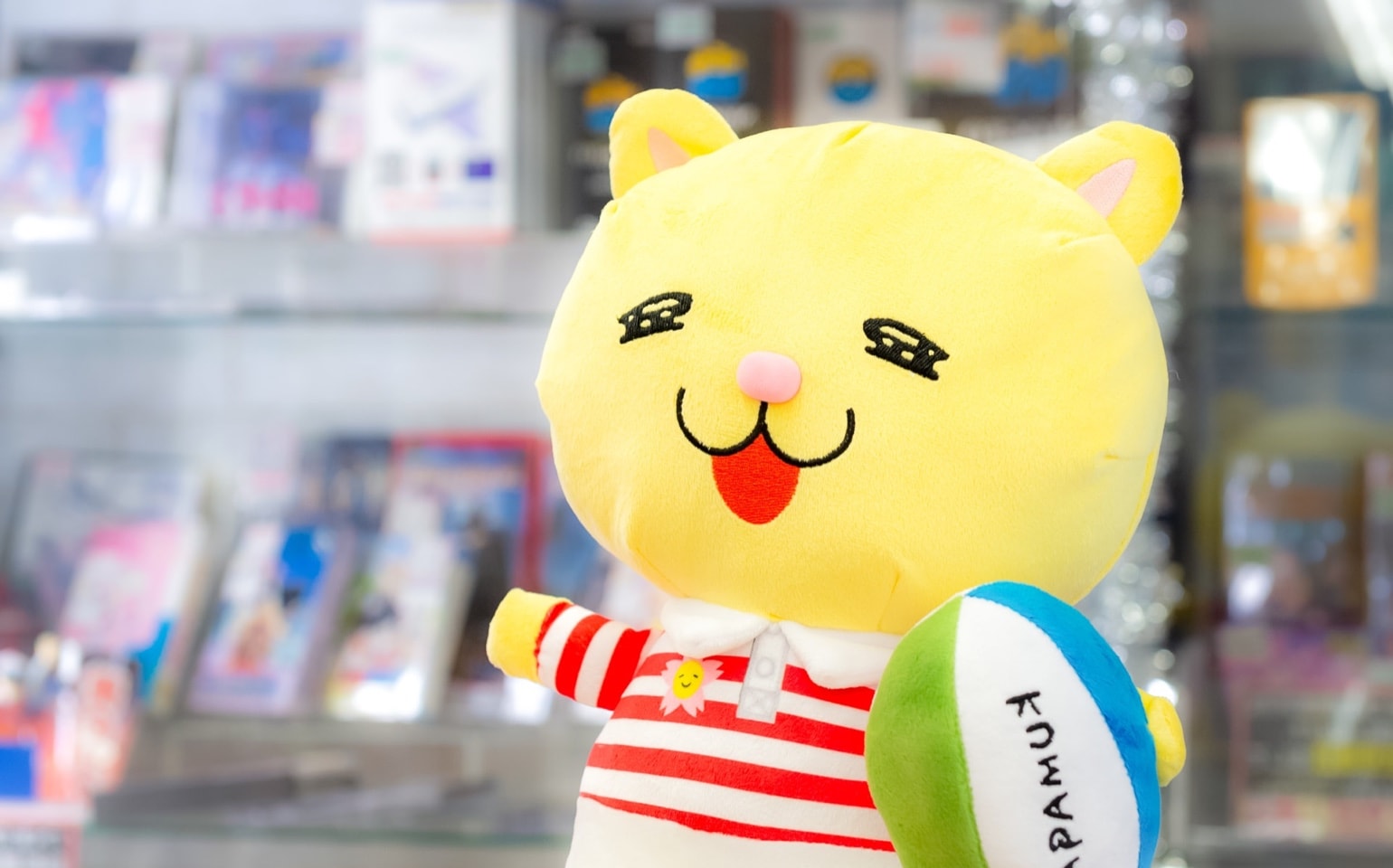 万代書店
Mandaishoten
Nintendo Game Consoles, claw cranes… Mandaishoten Kumagaya, the toy-box that will bring out your inner child
Mandaishoten Kumagaya is a brown building that stands out even when looking from afar. The entire store is like one large toy-box that will turn send any visitor back to their childhood. People who open the store's doors are greeted by row of claw crane machines. You'll surely want to give them a try when you see the enormous stuffed toys and figures in the showcases!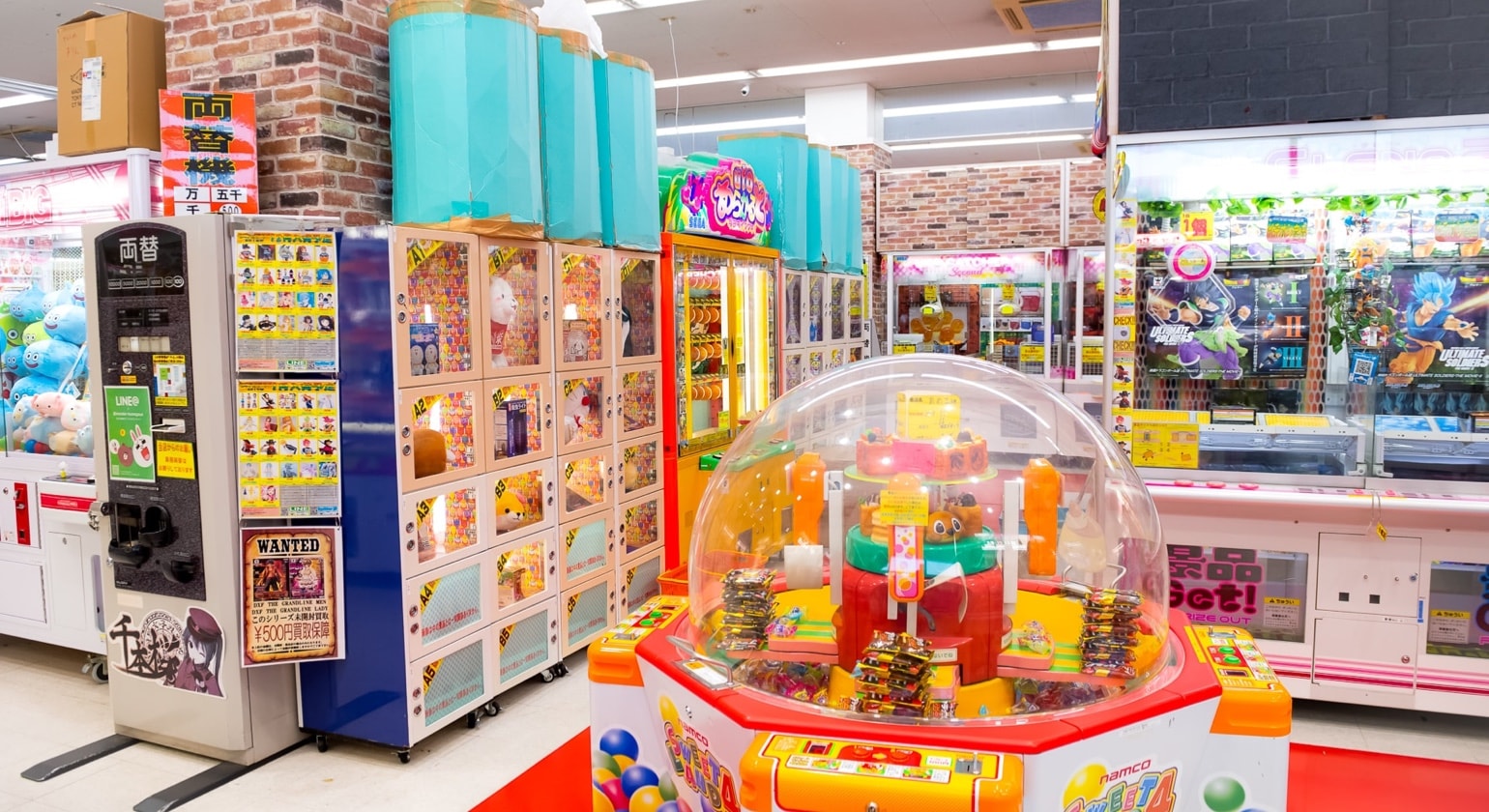 The large, three-floor store is laid out like a treasure hunt, with toys of all kinds being sold at reasonable prices.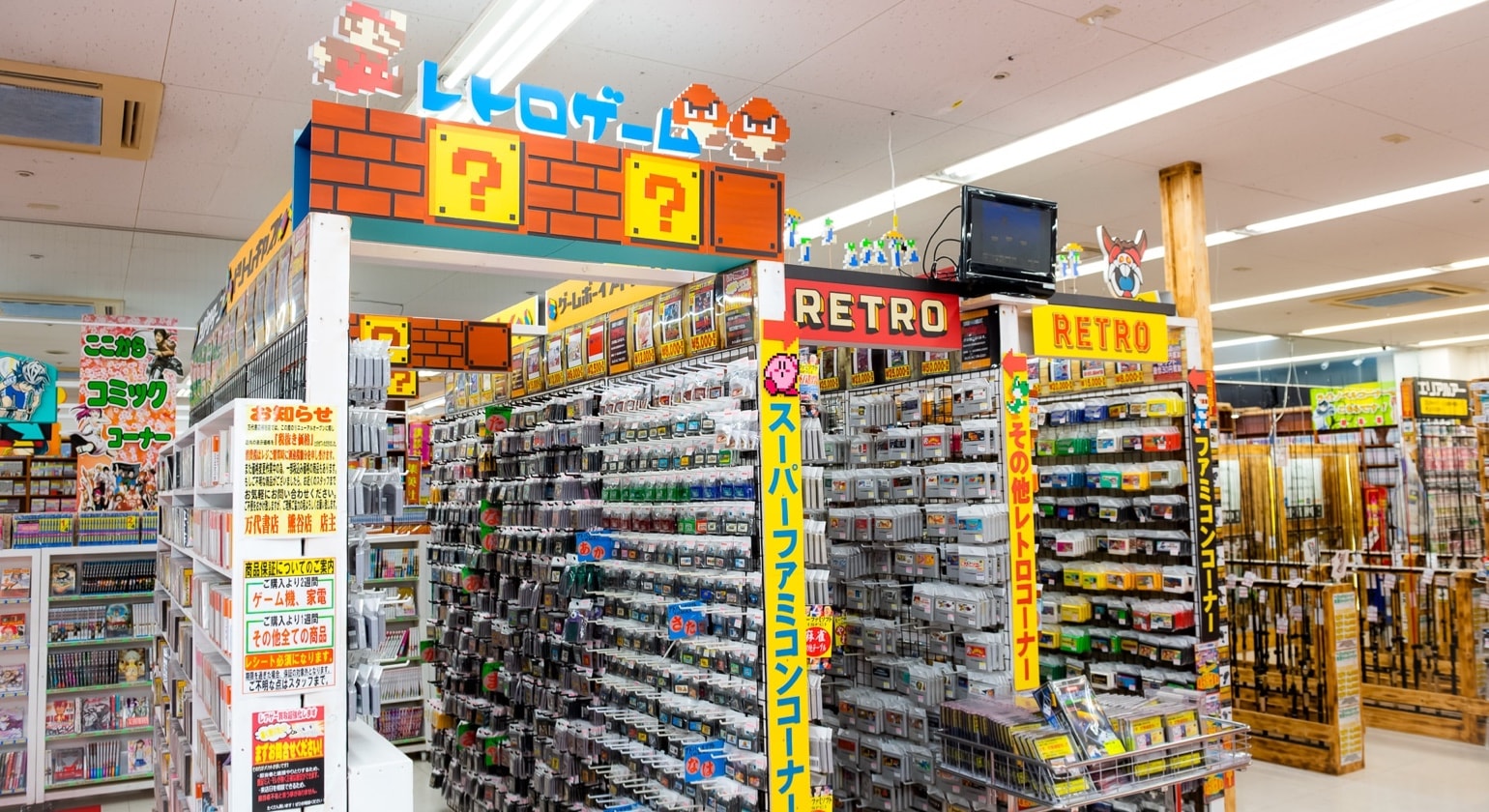 Deep in the store, there are shelves that are almost overflowing with trading cards. There are nostalgic items like Bikkuriman stickers and some expensive Pokemon cards worth 30,000-40,000 yen. Of course, we also have Yu-Gi-Oh cards that are also popular overseas. Other shelves are crowded with miniature 80's cars and figures from popular anime series – Mandaishoten is a treasure trove for collectors.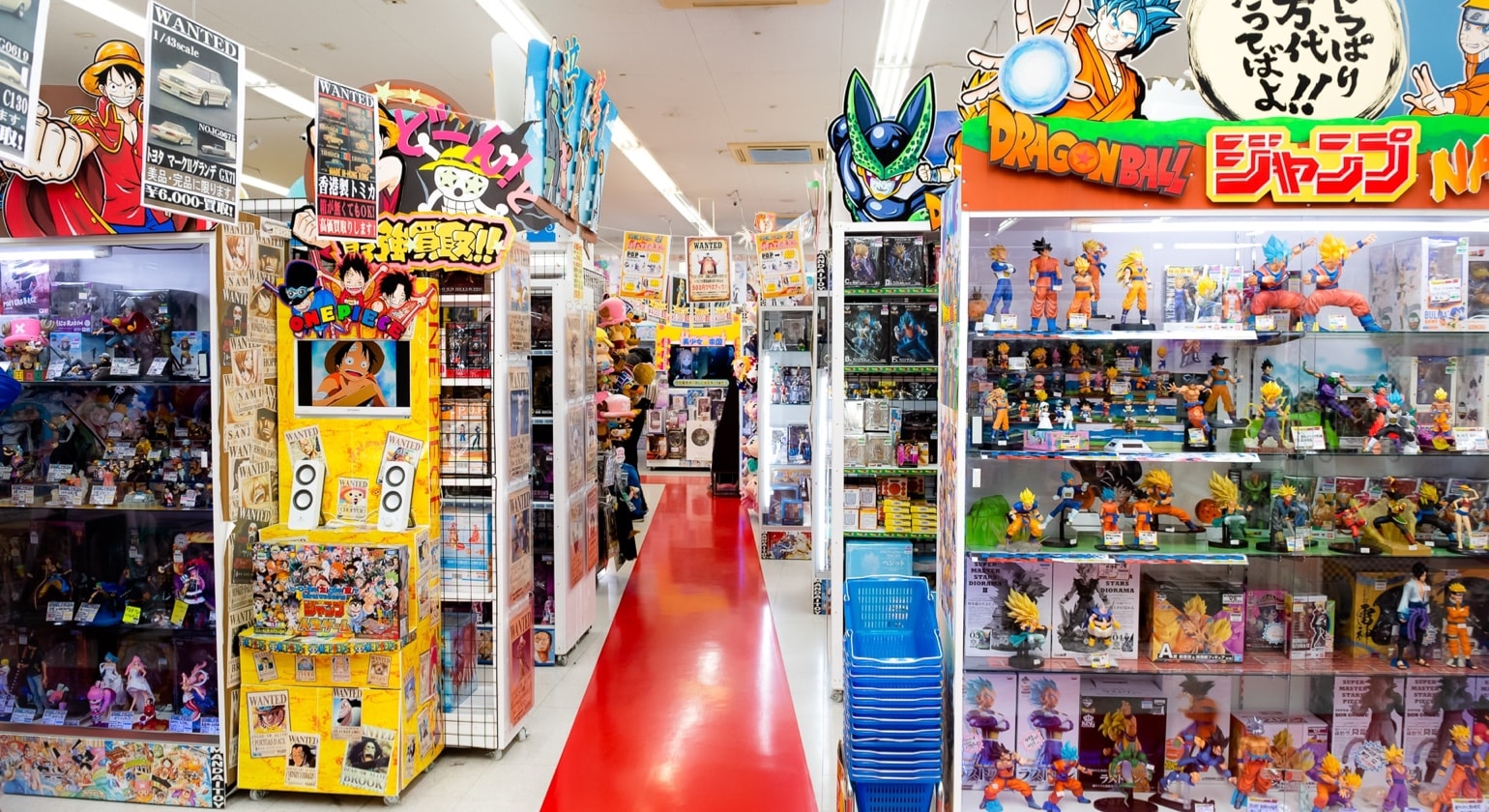 Retro game consoles, like the Nintendo Game Console, are also popular items. You can get your hands on cartridges for early popular titles like Donkey Kong and Ghosts'n Goblins from 100 yen. Many people will feel nostalgic when they see these cartridges; some of them have their previous owners' names written on the back. Why don't you buy and take home something with a precious memory attached to it?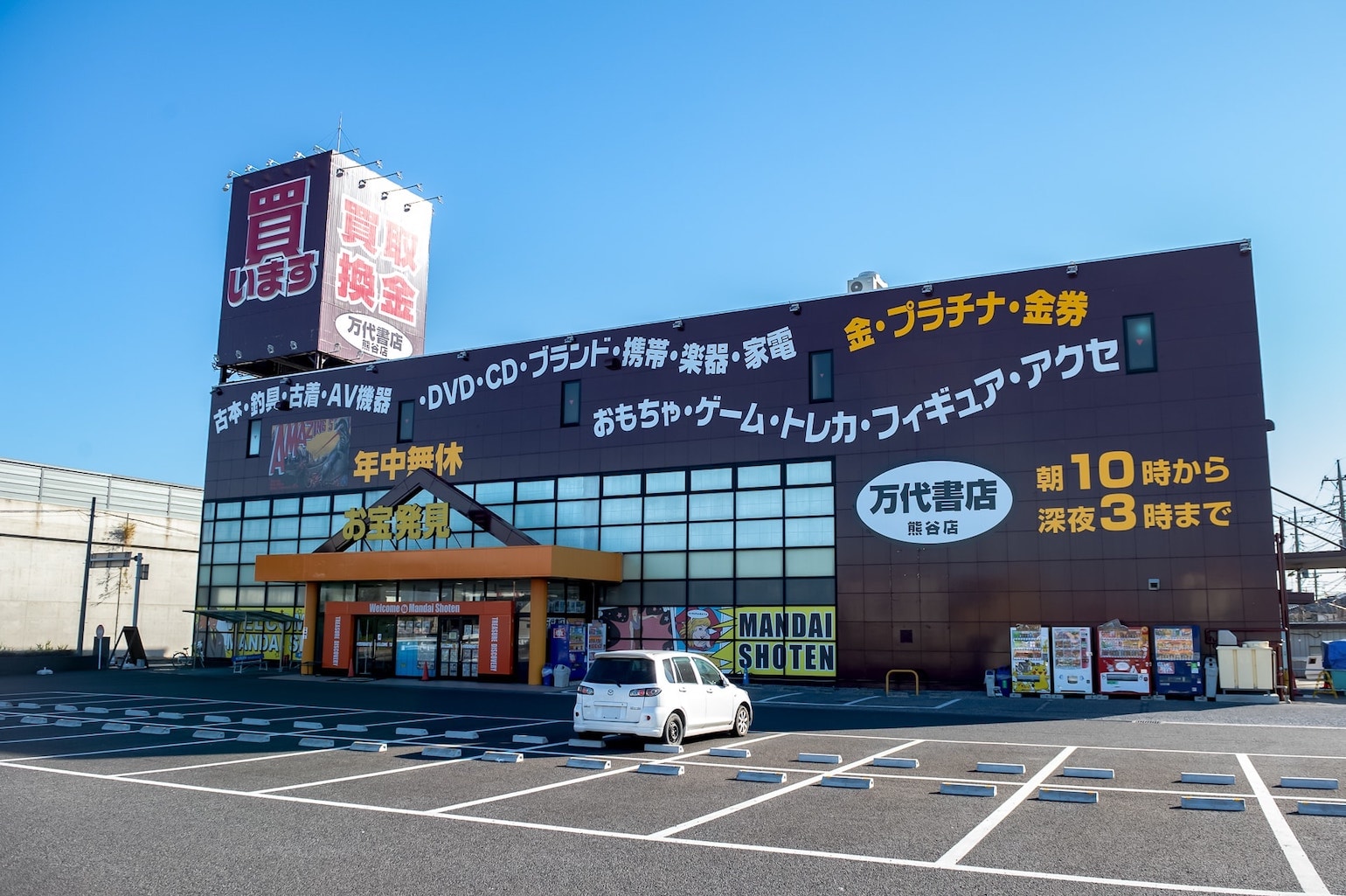 Mandaishoten
Address:

642-1 Koizuka, Kumagaya City

TEL:

048-525-9387

Closed:

None (Open all year)

Opening hours:

10:00am to 3:00am
https://mandai-shop.jp/kumagaya/
36 minutes' walk from JR Kumagaya Station north entrance.
3 minutes' walk from Kita-Koizuka bus stop (Take the bus bound for Kumagaya Dome).
Credit cards accepted
Kumagaya-kan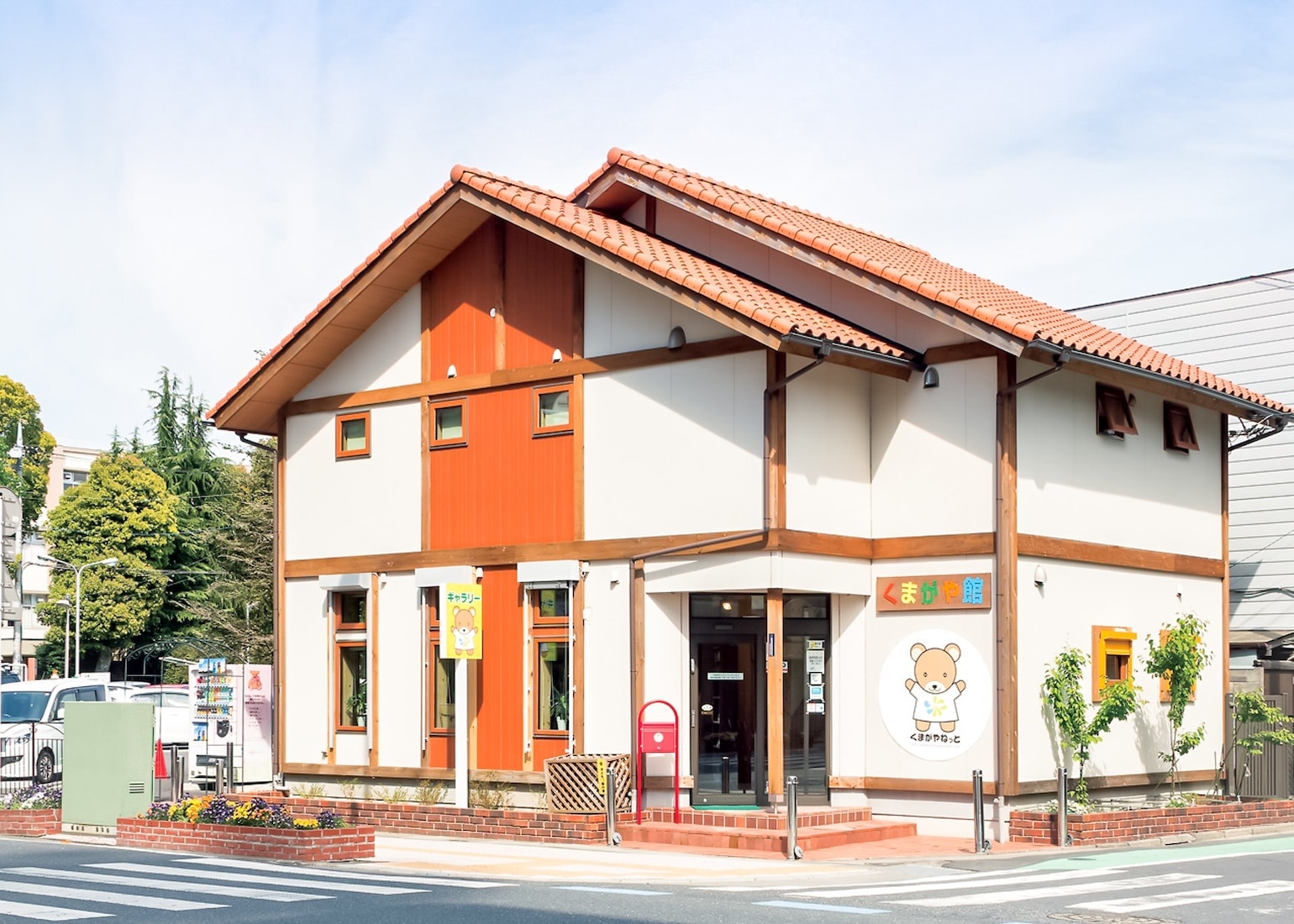 Kumagaya-kan
Address:

1-29, Tsukuba, Kumagaya City

TEL:

048-521-4625 (FAX: 048-521-4636)
Akagi Shrine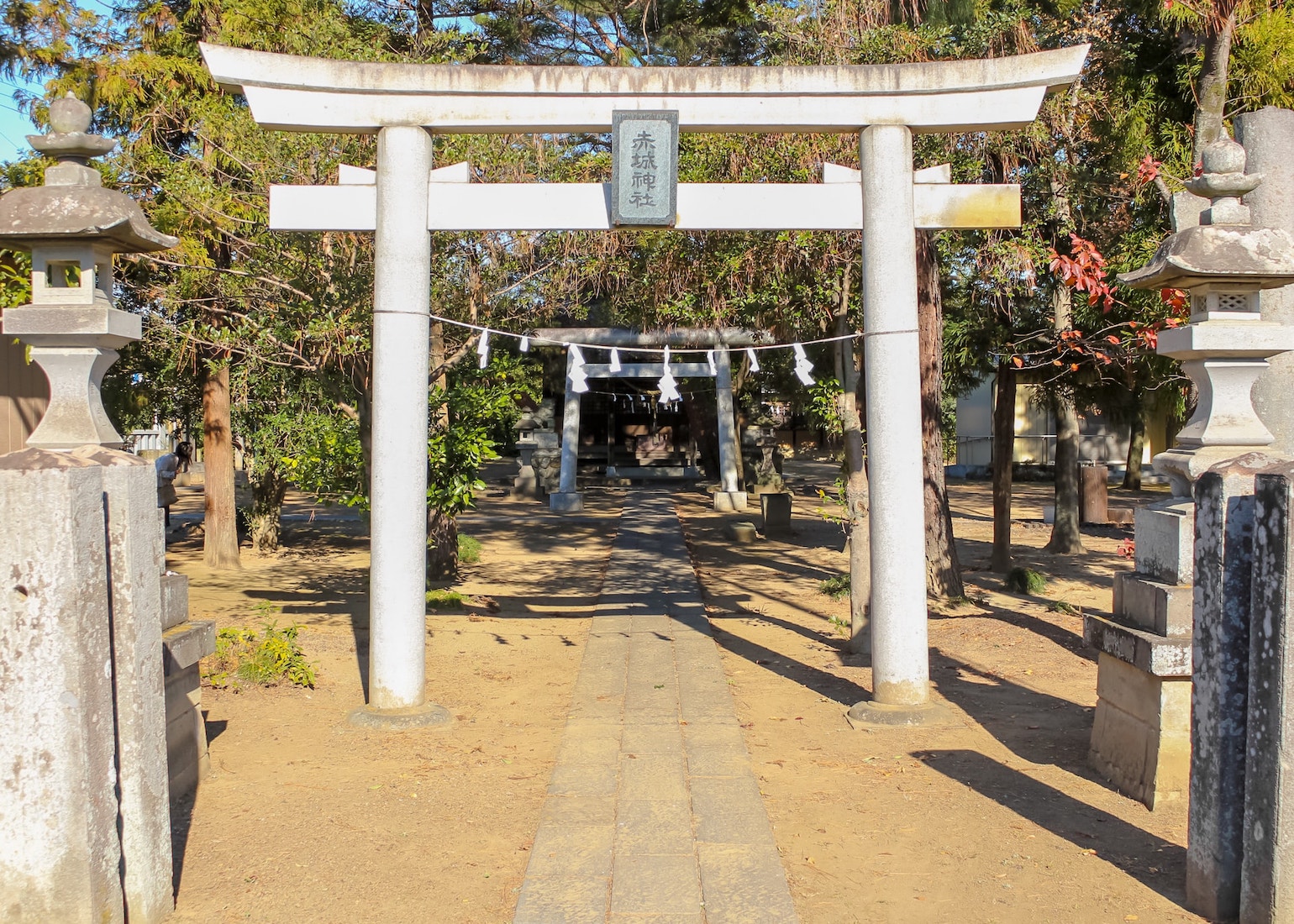 Akagi Shrine
Address:

282-1, Imai, Kumagaya City

TEL:

048-522-2299
Takagi Shrine